"What will happen to the wife who cannot bring economic benefits to the family and how to solve this problem to keep the marriage fire?"
The wife quit her job to stay at home to take care of the children and the ending
The story of a 32-year-old woman who accepts to stay at home as a housewife for her two daughters makes many people think.
She and her husband met when they were in college, dated for 2 years, then got married. It's been 6 years now. Her house is in the North, after getting married, she followed her husband to the South to live and settle down.
After giving birth to two daughters, she decided to stay at home to raise her children, quit her job to become a full-time housewife because of her small child. At this time, her family's feelings began to crack, she said:
"Even though I know I can't make money for this house, is there any need to treat me so badly? No matter how big or small, I do it. After he finished work, he went home to lie down and wait for me to bring food and water. After eating, he only knew how to take out his phone to play games, not helping me take care of the children, but also did not care about his wife.
His salary is obviously more than 20 million a month, but every month only gives me 6 million in living expenses. What's more, I still have to record everything, missing a dime and he grumpily asked me if I had hidden money and brought it back to my grandmother's house?
He also refuses to think, what can I extract from that 6 million dong? Sometimes I even have to take my savings to make up for it!"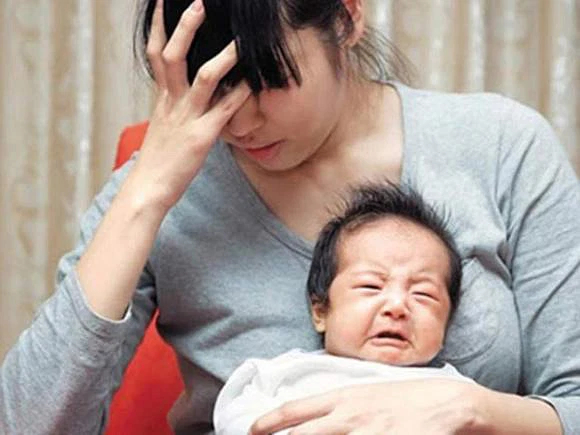 But the climax of the controversy was when her husband went to the bathroom to find his wife buying skin care products. After seeing a few bottles on the shelf, the husband angrily took them out and questioned why the money he made was wasted by his wife.
The sister-in-law said angrily: "I'm your wife, what if I take your money to buy cosmetics? Not to mention, there is also a part of my savings! What right do you have to persecute me?"
The husband retorted: "Do you still keep your own money? I tried to live and die to support this house, but you still dare to keep your own money?".
The couple could not find a common voice, the husband ran straight to his parents' house nearby, "indicted" his wife in the house for not making money and spending it squanderingly.
The whole husband's family joined in the bullying as the cause of the rise
The sister-in-law continued: "That night I was so frustrated that I wanted to pack up and immediately book a plane ticket to my mother's house. But my savings are not much, the money he gave is also spent, how dare I go to my parents' house to ask for money? I've lived to this age, but I don't have 2-3 million silver in my pocket. At that time, I hated myself for being stupid and useless."
Just when she was still criticizing herself, her brother-in-law called and said directly: "Are you thinking of going back to your mother's house? Is it not a holiday to come back now? When you come back like that, people think what we do at home, what about you? If a daughter gets married outside, it's just like a bowl of water being poured out, don't cause any more trouble. Husband and wife quarrel at the end of the bed, but it's okay to be so serious."
Not long after turning off the phone, she received a text from her mother-in-law.
After reading it, the woman decided to change herself. The first one is from work. Must have a job, have to earn money to control everything.
Then you can really do it. In the past, she had the ability, now the old company is still recruiting. After signing the official contract, she immediately filed for divorce with the other husband.
She said: "The family knew that I had a high salary, so they tried to keep me from getting a divorce. They think I'm dependent so they don't dare think about it for the rest of their lives, but they're so wrong. But when they mocked me, I only knew that I could not sit at the restaurant and did not care about the feelings of a woman who accepted to withdraw for her husband's sake and her children's?".
In the end, the wife still decided to divorce to build a different life on her own. When she was single, she realized how cramped and deadlocked her married life was.
Wives should know how to maintain reason in marriage, people's hearts will change, what we can guarantee is only the ability to be independent.