Anyone entering marriage has the desire to be fulfilled and long-lasting, everyone wants that husband and wife to be the last person to hold their hand until the end of their life. But life is not always so perfect. Sometimes because of a certain mistake, because of a certain improper behavior or because of the appearance of a certain third person, the marriage breaks up.
Coming to the divorce decision is both hurtful and painful. After a divorce, it is inevitable that we will feel lost, tormented, regretful, regretful… Just like that, we play the role of the victim and keep ourselves stuck in that relationship forever. So how to overcome the pain of divorce to heal yourself and embrace new relationships.
Psychologist Tue An shared the following 3 steps:
1. Accept and look at yourself
Even if you regret it, the fact is that that marriage has ended, everything can't be turned back anymore. So you accept the reality, maybe this ending opens up a better future for both of you? Now focus on yourself, take care of yourself, love and cherish those around you.
After accepting the reality, you also need to seriously look at yourself, give up the victim mindset. For your marriage to go to the irreparable path like today, there must be a part of your fault. Have you controlled, tied up or neglected your partner, have you ever hurt your partner, have you tried trying to change to get along with him/her…? It is the process of checking your own mistakes that will help you learn lessons and improve yourself more and more.
2. Self-responsibility and self-healing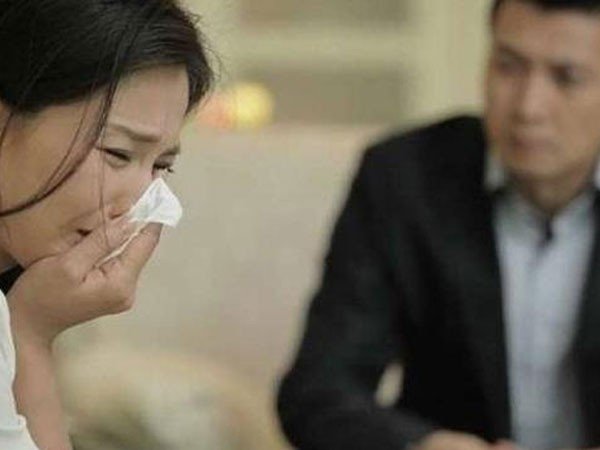 Take responsibility for your own decisions and behaviour. Don't blame others or blame external circumstances. If you want to develop yourself, if you want a happy and fulfilling future, the first thing to do is to take responsibility for all your problems. Because only when you take responsibility for yourself will you have enough reason and motivation to change.
You are your best doctor, only you know where your pain is, how it hurts to find the most effective remedy. To heal yourself, the first thing you need to do is forgive, forgive others and forgive yourself, not because the other person deserves forgiveness but because you yourself deserve peace. If you keep blaming each other, you will be the first to suffer. In addition to forgiveness, you also need to be grateful, being grateful for the recent divorce event to help you wake up, realize what is important and precious in life.
3. Maturity and perfection
Going through this event you need to be more mature, this is a great lesson learned. The future is still very long, you still have to live. In addition to marriage and a life partner, we still have parents, children, work, and friends. You can't leave your loved ones alone because of your divorce, they will be very sad. The people who should have gone will also go and now you go back to focus on taking care of the people left behind.
After stumbling this time you also have to improve yourself more, upgrade yourself to become a better version of yourself. When you realize your shortcomings and shortcomings when dealing with your partner, you should start learning about love, marriage and relationships. At the same time love, care and support yourself, evoke and develop your good qualities such as: love, tolerance, listening, calm…
Divorce is not the end of life, divorce is to close a relationship and to open up a new opportunity, a new journey. So let's dry your tears, learn the lessons learned and step forward bravely.