How to make cheese dipping sauce
LUXURIOUSLY SMOOTH QUESO MADE WITH REAL CHEESE. BETTER THAN A MEXICAN RESTAURANT!
A popular Tex-Mex dip, this rich and velvety Queso Dip recipe is a winner! Flavour packed with onion, garlic, jalapeños, tomatoes, cilantro and spices. Move over Velveeta! There's nothing like a good Queso dip made with real cheese to dunk your fried tortillas or corn chips!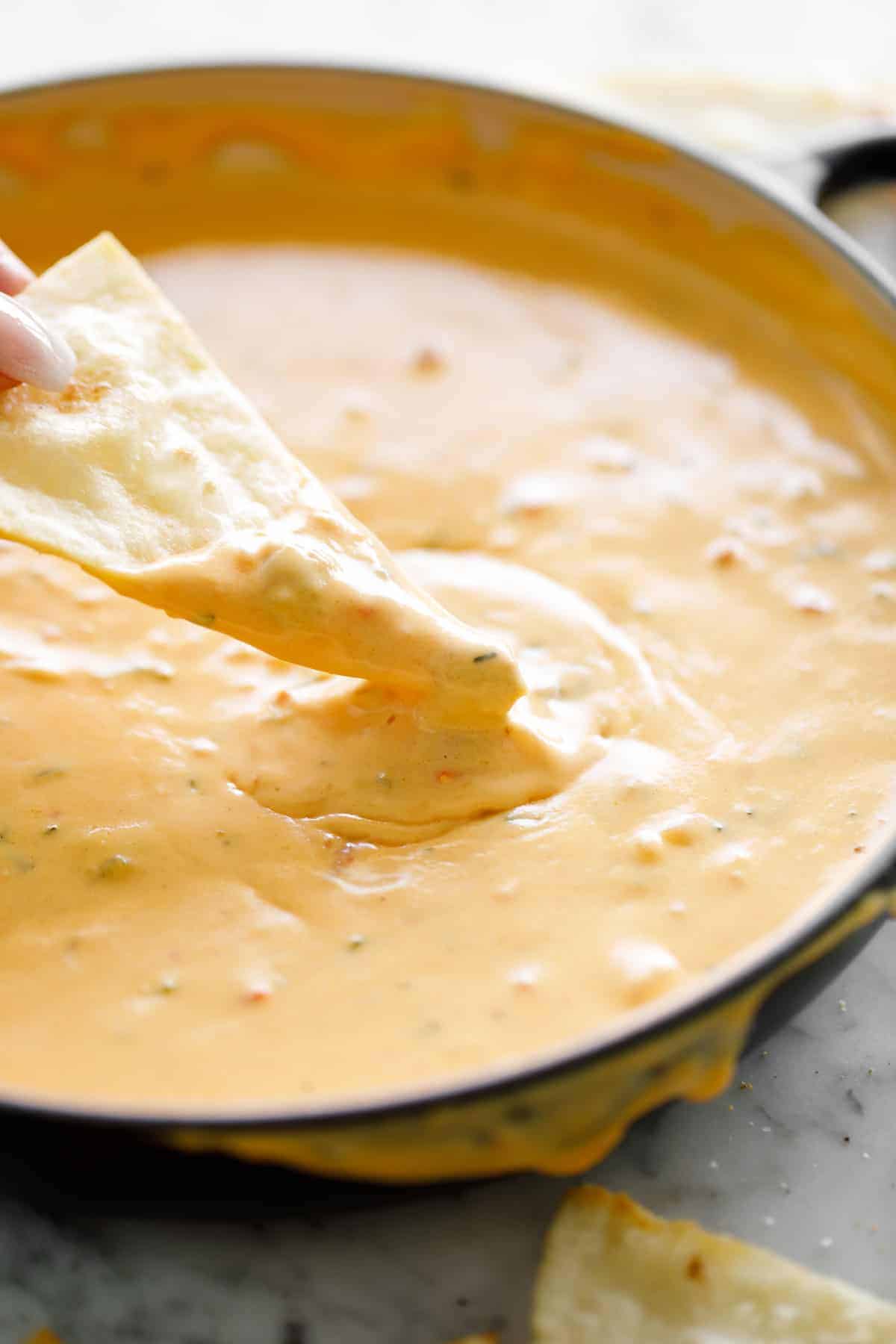 QUESO
Ahhhh Queso. A world famous cheese dip made even more spectacular with special additions to make your guests love it even more that any regular dip. Some cheese dips start off great, but as they begin to cool down, they can become grainy and clumpy.
To combat this result, we use a secret weapon: evaporated milk! You've seen it make an appearance in many of our recipes, including our super popular creamy hot chocolate and reader favourite Slow Cooker Tortellini Soup. My solution to get a perfect consistency in creamy recipes without giving you a gluggy floury after-taste.
Our Queso recipe is no exception!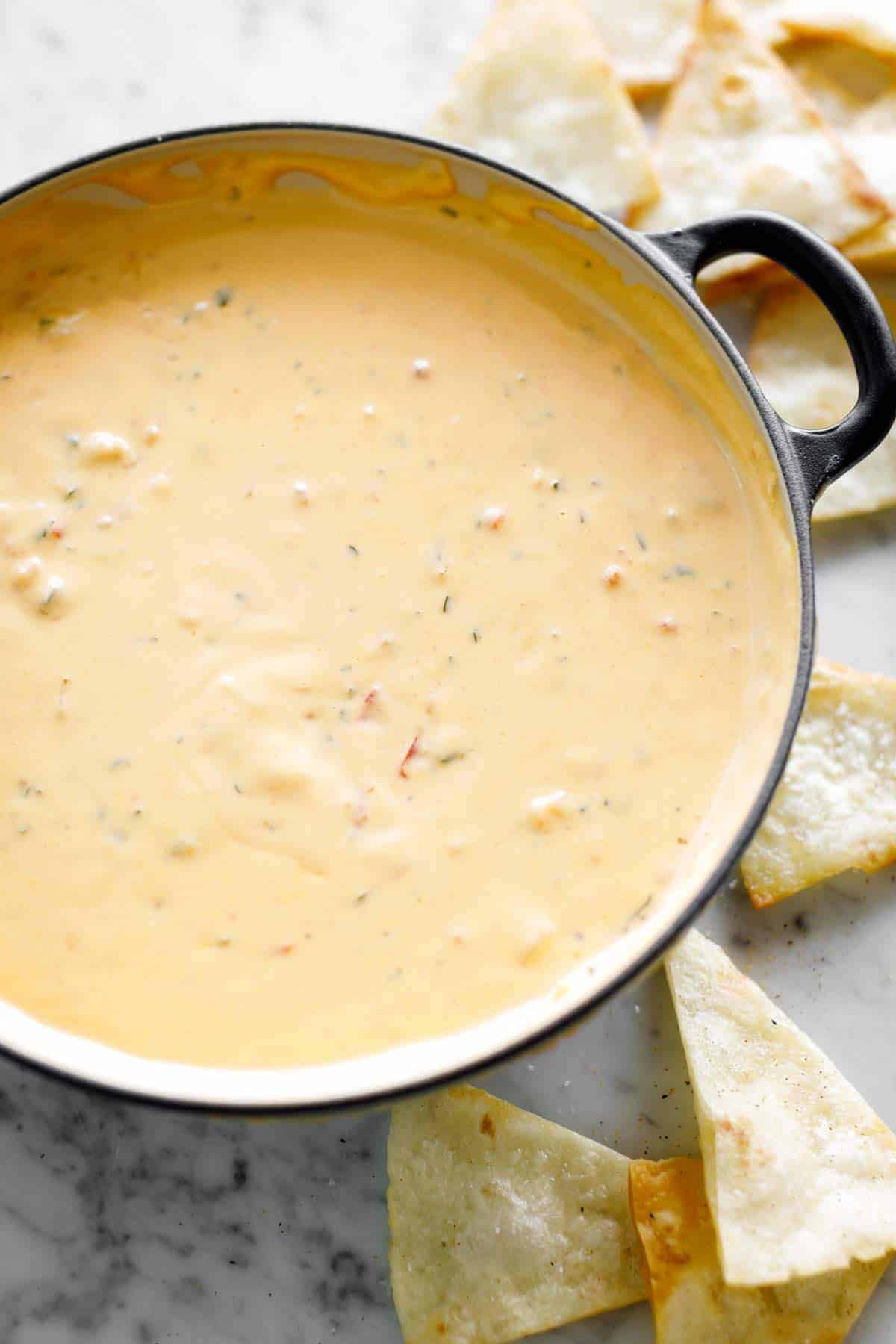 HOW TO MAKE QUESO DIP
SUPER simple to make and quick to throw together in a pot OR right in the skillet you're serving in, as pictured above. Just let cool slightly before serving.
Start with your flavour base:
Sauté green onions: white parts only for a deeper flavour, reserving the green parts of the onion to stir through right at the end. 1 bunch of green onions is the perfect amount, then add fresh garlic.
Add tomatoes: use finely diced Roma, cherry or grape tomatoes for a sweeter flavour. Make sure you throw in those tomato juices as well!
Spices: We use fire roasted green chiles to get that smoky flavour through the dip, but you can use pickled jalapeños OR fresh chiles. The choice is yours! Ground cumin, onion powder and cayenne pepper add to the flavour profile but can be substituted for whatever you have on hand, or omitted completely.
Make your dip is mild or as hot as you like by adding more cayenne or throw in some red chili powder or hot sauce. The beauty of our queso dip is how forgiving it is!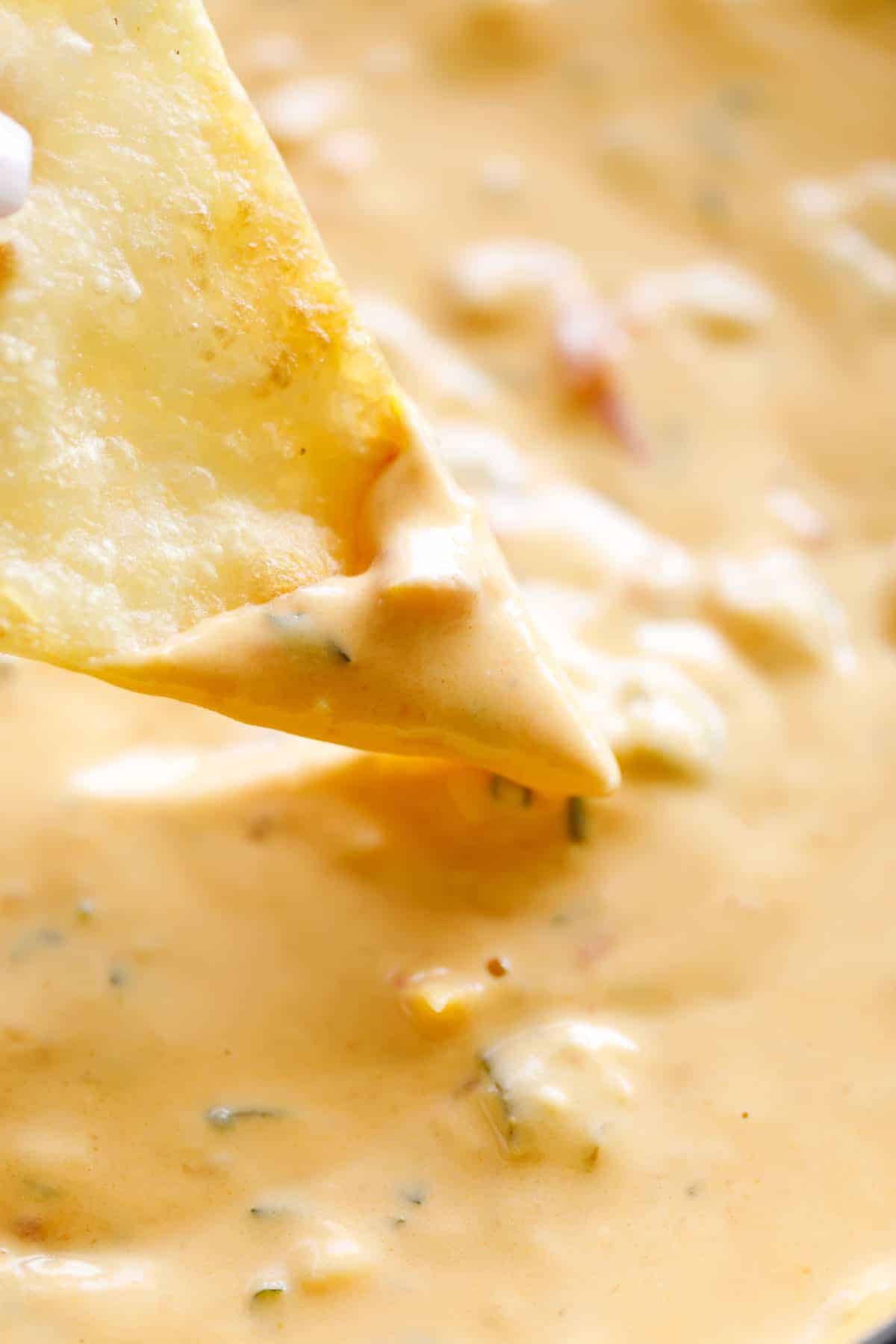 Create that smooth, silky sauce!
A combination of cornstarch and evaporated milk creates that silky smooth sauce. Let them simmer together and thicken slightly before adding your cheese.
TIP: Taste test dip with the chips you're serving them with so as not to over-salt! Adjust seasonings if needed.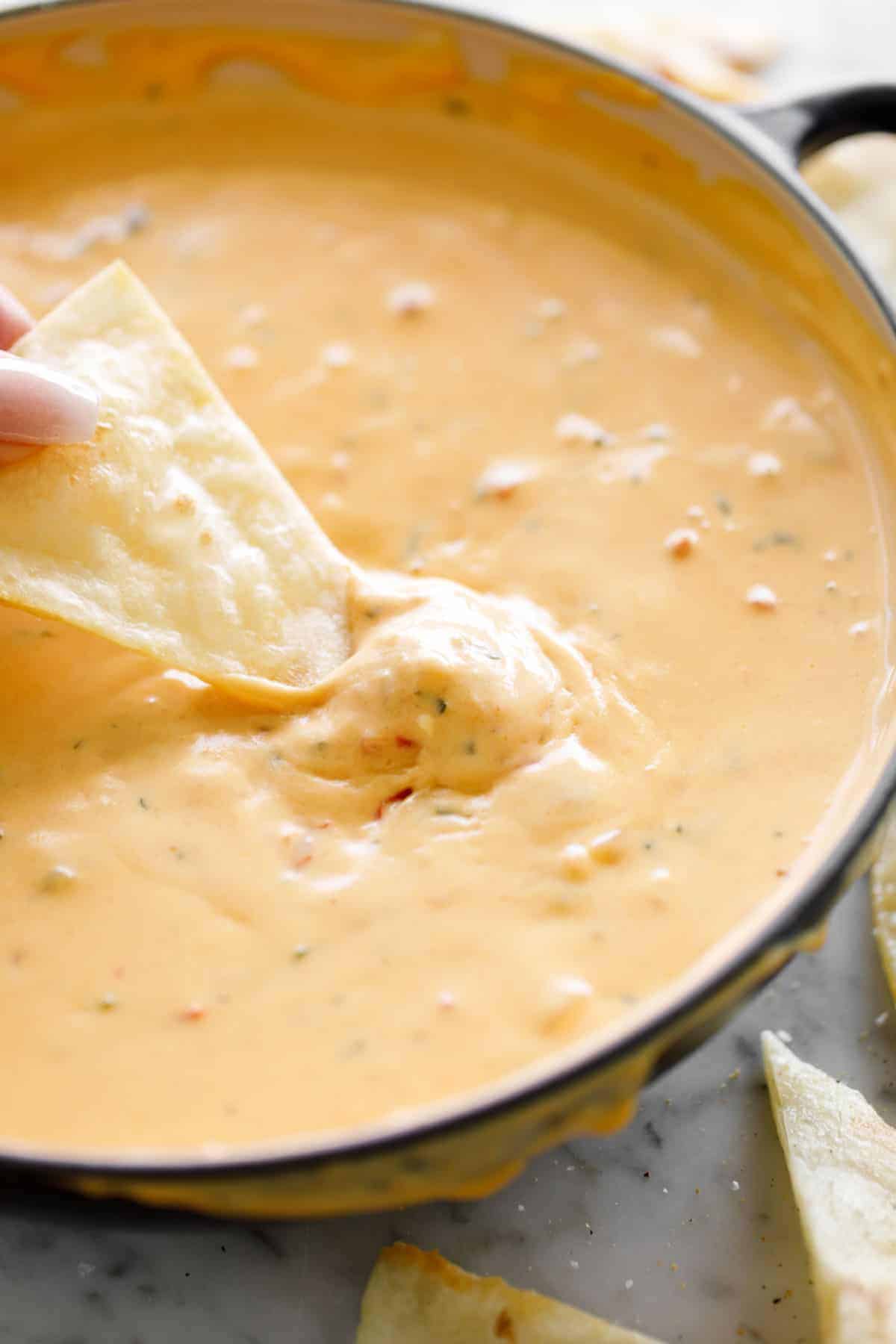 Take the experience to a whole other level by frying up your own Tortilla chips! Just cut tortillas into triangles (you should get 8 pieces per tortilla); shallow fry in oil, drain on a paper towel lined plate and season straight away with flaky sea salt.
You'll love them more than store bought chips!