How to make steam fish sauce
Steamed Fish with Ginger, Scallion and Soy Sauce is a restaurant-quality dish you can easily cook at home in just 30 minutes. Serve this light yet flavorful dish with rice for a healthy and delicious meal.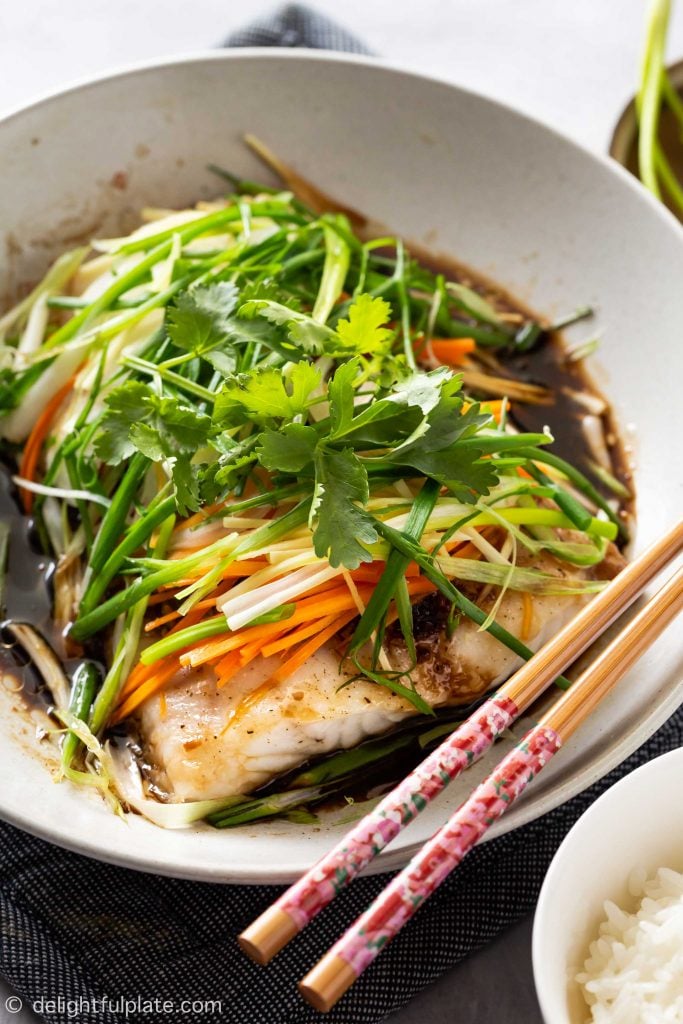 You can come across this dish in a lot of cuisines, such as Chinese cuisine and Vietnamese cuisine. I think Vietnamese-style steamed fish is quite similar to Chinese steamed fish with soy sauce.
In Vietnam, we call this dish "ca hap xi dau" or "ca hap hanh gung". The fish is steamed with a savory sauce and different types of julienned aromatics and veggies which provide aromas, colors and textures. Once cooked, the fish is moist and juicy and lightly coated with the fragrant sauce.
You can watch the video below to see how to prepare ingredients and put together the dish.
Subscribe to our Youtube channel for more easy-to-follow cooking videos!
Best Type of Fish for Steaming
Personally, I like to use fish with white flesh and mildly sweet taste for this dish. My most favorite is grouper, which I'm using in the photos as well in the video.
Other types of fish you can steam are red snapper, halibut, and cod. Not white fish, but salmon surprisingly works well in this steamed fish recipe as long as it is not overcooked.
What is Better, Steamed Whole Fish or Steamed Fish Fillets?
Most Asian restaurants use whole fish since it looks impressive and tastes wonderful, but you will need a big steamer basket and a big plate to cook it. In addition, serving steamed whole fish can be difficult because of all the bones. Also, when serving just 2-3 people, a whole fish may be too much food.
As for me, I like to use fish fillets with skin when making this ca hap recipe at home. It cooks really quick and serving it is so easy. I can also freely choose a fish fillet as big or as small as I need. It's up to you whether you'd like to use whole fish or fish fillets.
Other Ingredients
To make the fish taste and smell great, you will need ginger, garlic, onion, scallions, soy sauce and sesame oil. I also like to add julienned carrots for more colors.
Some Vietnamese cooks like to add thinly sliced dried shiitake mushrooms that have been rehydrated. The dried mushrooms will add an earthy note to the dish which does make it more interesting.
How to Steam Fish
This steamed fish recipe is very quick and easy to cook at home. The most time-consuming part is slicing all the aromatics and veggies thinly. I strongly recommend watching the video to see how to julienne them (especially the scallions) quickly.
A step that should not be skipped is briefly simmering the sauce before steaming. It really makes a difference by bringing out the aromas and flavors.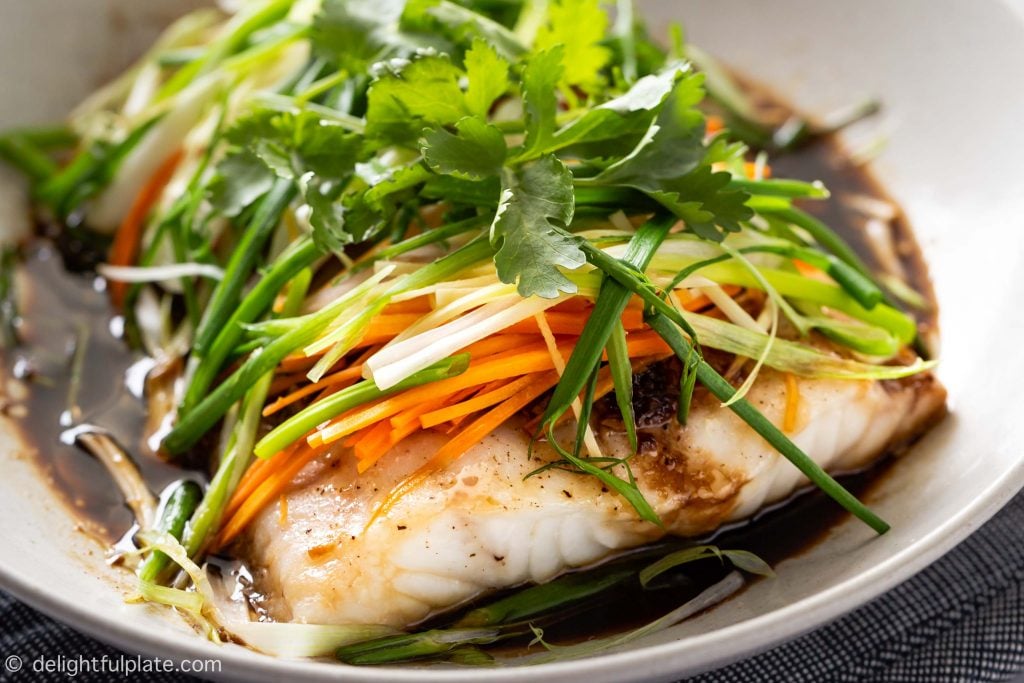 To steam the fish, you will need a steamer basket or a pot with a steamer insert. If you enjoy Asian food, it's nice to have one in your kitchen to make not just steamed fish, but other dishes such as sticky rice and tofu.
I cover the fish during the first half of the steaming process to prevent water condensation drop from the lid onto the fish, which can dilute the flavors. The julienned aromatics and veggies are added during the second half so that once we finish, they will have a nice crisp-tender texture.
You can find detailed cooking instructions in the recipe card below. Please note that you may need to adjust cooking time depending on how large and how thick your fish is.
Are you looking for more ways to cook fish? Check out these fish recipes:
Pan fried fish with green mango salad
Pan seared salmon soba salad
Vietnamese turmeric fish with dill and noodles
Vietnamese caramelized salmon
I'd love to hear what you think about the dish, so please feel free to leave a comment. New recipes are added every week so let's connect on Facebook, Youtube, Pinterest and Instagram for the latest updates. You can find my collection of Vietnamese recipes here.