How to use leeks in a stir fry
Fresh and zesty, this easy recipe for Garlicky Leek, Broccoli and Shrimp Stir-Fry is a flavorful way to enjoy autumn produce for dinner.
Our tomatoes fell from the vines earlier this week, unable to survive several days of hard frost. The leaves on one of our trees abruptly changed overnight, going from a lively green to a fiery red. And at home, we've abandoned summer PJs for the warmer flannels of winter.
Autumn arrived on time to Maine this year — but it did so with a chilly flourish that brought an early end to much of the growing season.
That's the trouble with growing food in Maine. We have a short season, naturally, so any fluctuations in weather have big impact on growing. This year, with a last frost the first weekend of June (that's late!) and a first frost in mid-September (that's early!), it feels like we barely had a season.
Fortunately, though, even if my own gardens were marginally successful at best, farmers markets are still brimming with fresh produce. There are cabbages and beets, tomatoes and peppers, and so much more to be gleaned from there.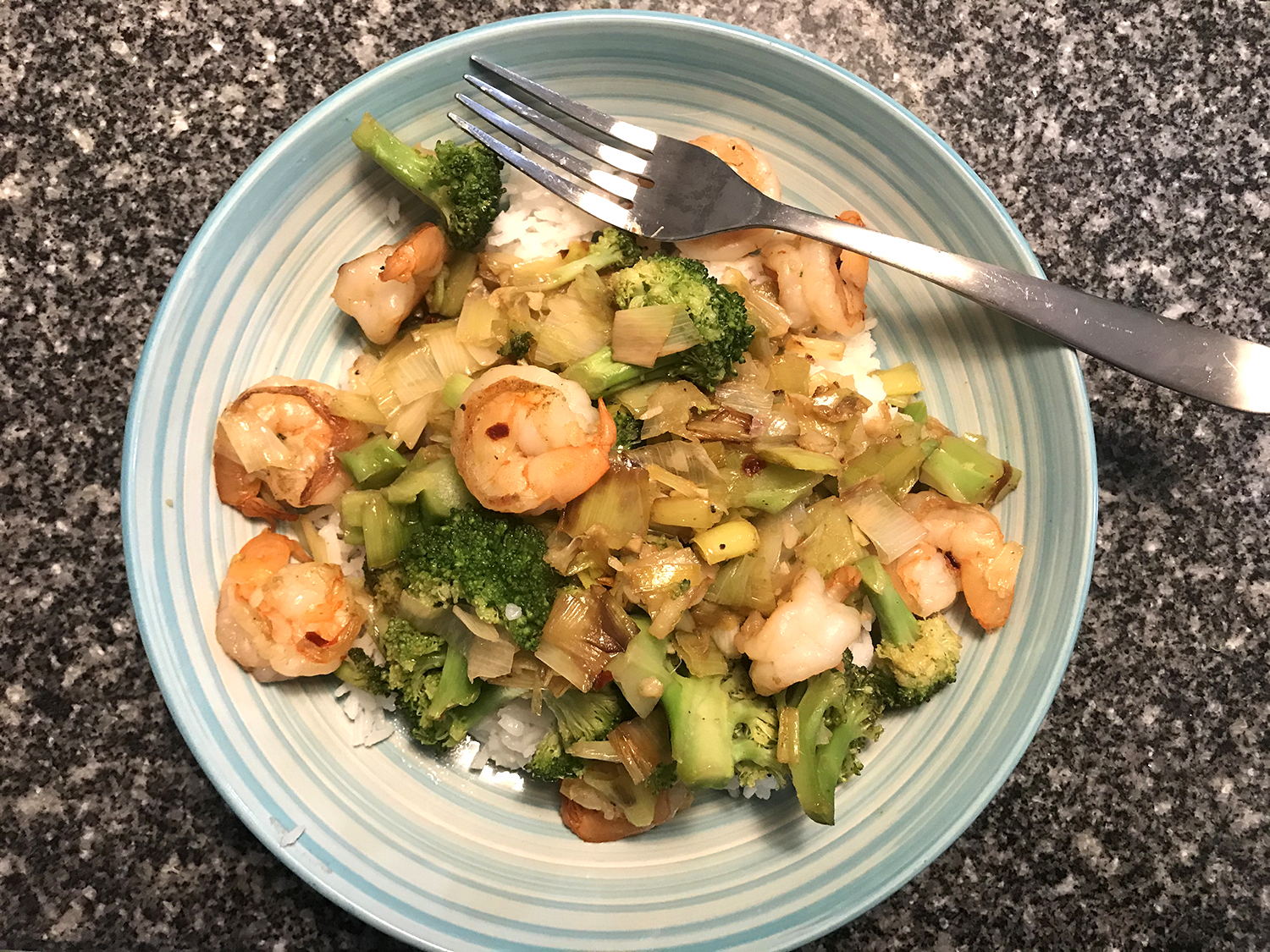 And there are leeks and broccoli too. As luck would have it (or, more accurately, by design), those are just the veggies you need to make this Easy Garlicky Leek, Broccoli and Shrimp Stir-Fry.
If you like fresh veggies and shrimp, this is a dish you want to try.
My kids and I all love shrimp. But for me, as the primary cook in the house, my love transcends the flavor and texture. I also love them because it's so easy to keep shrimp on hand for quick dinners.
Did you know that most shrimp sold at fish counters comes from frozen? So there isn't much difference between frozen bags of shrimp or the ones you can get already defrosted?
I try to keep a pound of frozen shrimp in our freezer all the time, as a result. And because I do that, I can whip up an easy stir-fry like this one on a moment's notice.
The most time-consuming part of this recipe is the preparation. You have to chop and clean the leeks, cut the broccoli and mince the garlic. You also, probably, have to peel the shrimp.
Be sure: Enlist the help of your fellow eaters to make these jobs go quickly.
Then, it's easy sailing. Saute the leeks and broccoli until tender. Add the shrimp and garlic. The shrimp cook quickly. When they begin to turn pink — it takes a mere minute or so — mix everything up and let them finish their cooking.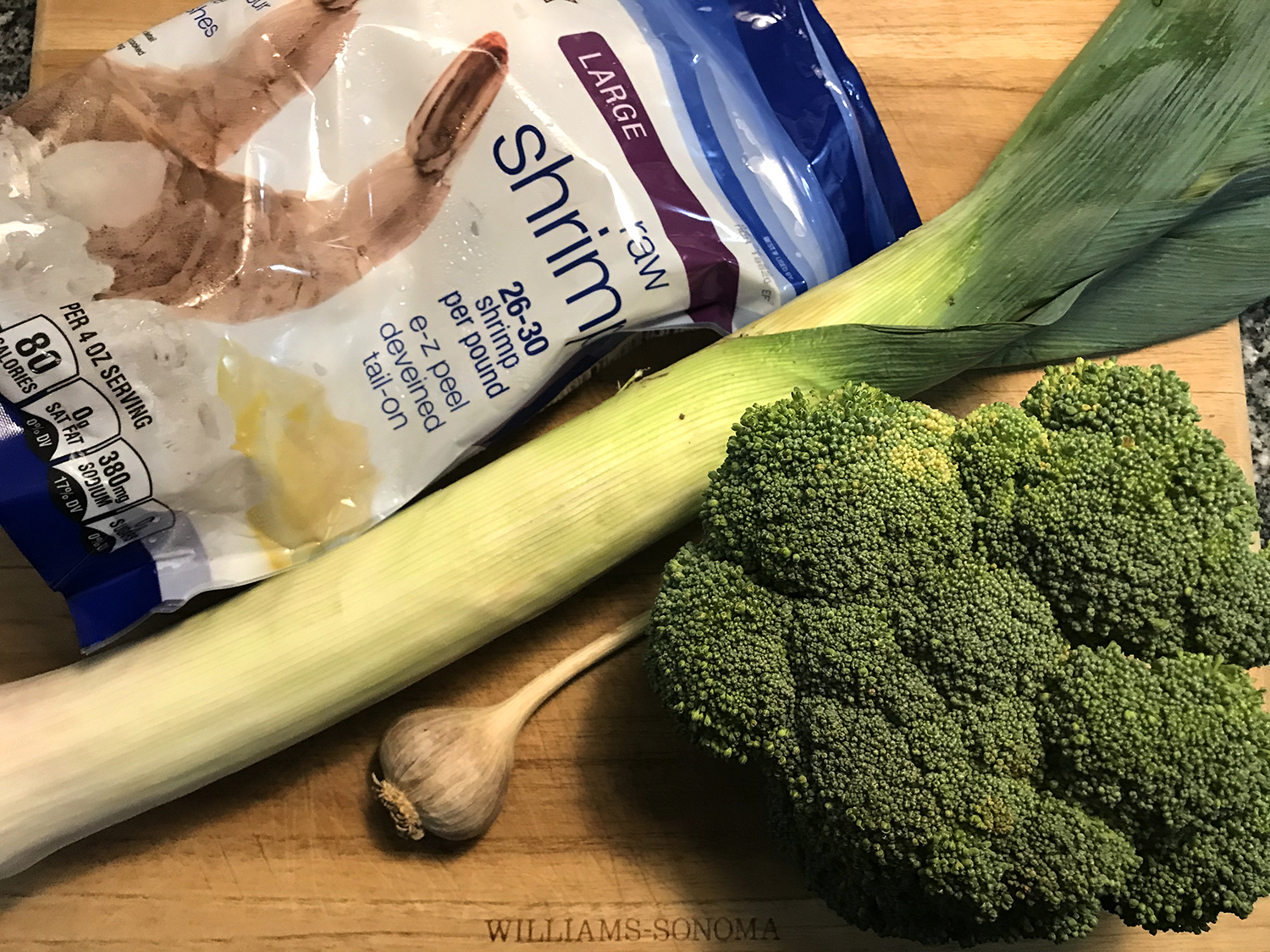 And then, just like that, it's done. Get ready to devour it.
I like to serve this dish over rice. But it could be delightful tossed with pasta or even piled into a tortilla