Good sleep is extremely important for human health and mental well-being. A good night's sleep will help you have a relaxed mind, helping your brain to function properly.
According to Dr. Nguyen Minh Man, Head of Clinical Psychology Unit, University of Medicine and Pharmacy Hospital, Ho Chi Minh City, sleep hygiene has special significance for nerve recovery, cognition and muscle working ability. body. Poor sleep hygiene is one of the many causes of insomnia.
Currently, many people who work under stress, pressure from work and society bring them to sleep to think. From there, problems accumulate in brain compartments forming bad habits. Many people even cut their sleep time to do other things that are perceived to be more important. Over time, people are always in a state of fatigue, tossing and turning at night, unable to sleep.
With insomnia, the nervous system does not respond to stimuli that can cause degeneration of nerve cells. If you lack sleep often or bring worries and work pressure to sleep, your body will be weakened, reducing your ability to work and resistance.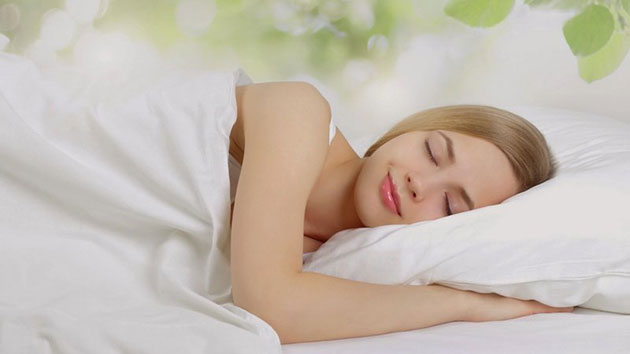 6 things to do before bed to have a good night's sleep
Wash your face clean
Many people remember to brush their teeth and wash their face in the morning, but at night they are more lazy to wash their face. As everyone knows, washing your face before going to bed not only restores the smoothness of the skin, but also removes bacteria on the skin, reduces the possibility of infection and inflammation, and has a beneficial effect. great for the health of the body.
Declaim food
The feet are the furthest from the heart, so it's often harder to transport blood. But on the feet, there are many acupuncture points closely related to the heart. If you want to promote blood circulation on your feet, a foot bath is a good choice. A foot bath with warm water before going to bed can promote blood circulation, eliminate fatigue during the day, and achieve the effect of opening the meridians. However, you need to note that the time to soak your feet and go to bed should not be too close, it is best to soak your feet before going to bed about 1 hour.
Brush and massage hair
The head is the convergence of many acupuncture points of the body, so brushing your hair before going to bed will help open the meridians and promote blood circulation.
In addition, you can also thread five fingers into the hair to massage the scalp to stimulate the acupuncture points on the head. Through stimulating various acupoints, it can soothe the liver, clear the wind, revive and protect the spirit, relieve pain, and improve eyesight.
Apply eye drops
People who have to use computers and mobile phones every day will cause eyes to get tired and dry. Before going to bed, you can put a warm towel on your eyes for 10-20 minutes to accelerate blood circulation around the eyes and relieve fatigue.
Drink warm milk
About 30 minutes before going to bed, drink a glass of warm milk about 30 degrees Celsius, not only helps you fall asleep more easily, it also has the effect of losing weight. Milk is rich in calcium, drinking milk before going to bed can promote calcium absorption. Protein in milk helps burn excess body fat.
Deep breath
Before going to bed, you should not exercise or exercise vigorously, but if you do gentle exercise combined with deep breathing, it will help you sleep better, feel more refreshed and also limit headaches and fatigue after sleep. when you wake up.